Meet the Carolina Catering & Events Team
 
Madalyn Roberts, Director of Marketing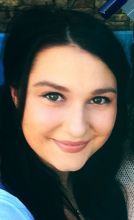 Madalyn Roberts has a love for people and learning different perspectives of life. Madalyn grew up in a small town in Western North Carolina where she learned and understood the importance of being a member and pillar of a community. By being active in the public starting as a child, she learned the love to meet different walks of life and celebrate every milestone life has to offer. Starting as a high school student Madalyn started working in restaurants, which is where her passion for food and booze spawned.
 
In adult years she moved to Raleigh North Carolina to study at North Carolina State University, as well as The Aveda Institute of Chapel Hill. While in Raleigh she continued to work in the restaurant industry and grow her passion for the hospitality industry. After 7 years in the Triangle Area, Madalyn moved to the Outer Banks of North Carolina to continue the growth of her career in marketing. Madalyn has over 10 years' experience in the restaurant industry and 4 years in the professional marketing industry. She has been on all sides of the restaurant industry from bussing and mixology to marketing. By being all consumed by the food and beverage industry Madalyn can fulfill her passion through planning, creating and experiencing life through taste and celebration. 
Contact Madalyn:
madalyn.roberts@barnyardfoods.com
(704) 692-0775
 
---

Donna Barber, General Manager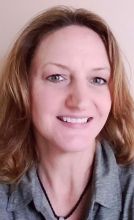 Donna Barber's family inspired her career in the restaurant industry. Growing up in Northern Virginia, many of her relatives worked in restaurants and seeing them enjoy their work inspired her passion for working in the industry. At the age of 15, her first job was as a busser at Tom Weston's Restaurant in Annandale, VA and she later worked for her father at their family owned business Bobby's Crabhouse in Alexandria, VA. In her adult years, she worked at Joe Theismann's Restaurant in Falls Church, VA as a waitress. Most recently, Donna was the General Manager for North Banks Restaurant in Corolla, NC for 16 years and has recently come on board at Barnyard Foods, Inc. located on the Outer Banks of North Carolina.

With 30 plus years of restaurant experience that includes all aspects from management, customer service, bookkeeping and vendor relations, Donna has learned to embrace any project. She is experienced and trained in a wide array of software applications. She is customer service driven, familiar with diverse cultures and personalities and possesses a high level of organizational skills. She is able to combine patience, determination and persistence to troubleshoot customer issues to insure 100% satisfaction. A motivated general manager with solid experience managing all levels of large scale projects, including budgeting and administration.

When not she's not working in the restaurant business, Donna enjoys spending time with her husband and two dogs. She also enjoys d.i.y. projects around the house, arts and crafts and making homemade beef jerky.
Contact Donna:
donna@barnyardfoods.com
(252) 207-1654
 
---

Teresa Taylor, Director of Catering
Teresa Taylor is a graduate of Great Bridge High School and Old Dominion University. One of her very first jobs was to hostess at a locally owned Restaurant in the Chesapeake area. This would be a recurring theme through-out her career in the Chesapeake and Virginia Beach area. Over the years as Thornton Enterprise grew, so did Teresa's knowledge of the business. Becoming the business owners' sounding board and helping to manage his four restaurant locations. Implementing many policies and structuring our commissary (off site kitchen) to begin catering on a larger scale.

Arriving here, on the Outer banks for good in 2013, with 15 years of experience in the Hospitality business.  She soon found herself with several job offers. Eventually settling for a managing  position with the Beachside Bistro at The Sea Ranch Resort. Where she worked closely with the Catering department on all large in house parties.
 
Looking to spread her wings she found Carolina Catering and Events in need of a Director, in late 2016. 
Contact Teresa:
teresa@sandtraptavernobx.com
(252) 288-0281