Meet the Carolina Catering & Events Team
Donna Barber, General Manager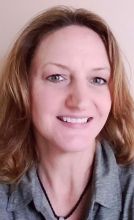 Donna Barber's family inspired her career in the restaurant industry. Growing up in Northern Virginia, many of her relatives worked in restaurants and seeing them enjoy their work inspired her passion for working in the industry. At the age of 15, her first job was as a busser at Tom Weston's Restaurant in Annandale, VA and she later worked for her father at their family owned business Bobby's Crabhouse in Alexandria, VA. In her adult years, she worked at Joe Theismann's Restaurant in Falls Church, VA as a waitress. Most recently, Donna was the General Manager for North Banks Restaurant in Corolla, NC for 16 years and has recently come on board at Barnyard Foods, Inc. located on the Outer Banks of North Carolina.

With 30 plus years of restaurant experience that includes all aspects from management, customer service, bookkeeping and vendor relations, Donna has learned to embrace any project. She is experienced and trained in a wide array of software applications. She is customer service driven, familiar with diverse cultures and personalities and possesses a high level of organizational skills. She is able to combine patience, determination and persistence to troubleshoot customer issues to insure 100% satisfaction. A motivated general manager with solid experience managing all levels of large scale projects, including budgeting and administration.

When not she's not working in the restaurant business, Donna enjoys spending time with her husband and two dogs. She also enjoys d.i.y. projects around the house, arts and crafts and making homemade beef jerky.
Contact Donna:
donna@barnyardfoods.com
(252) 207-1654